Find out where the new ML400 SUV fits in the M-Class family
By Loeber Motors | Posted in Mercedes-Benz M-Class on Wednesday, October 29th, 2014 at 9:27 pm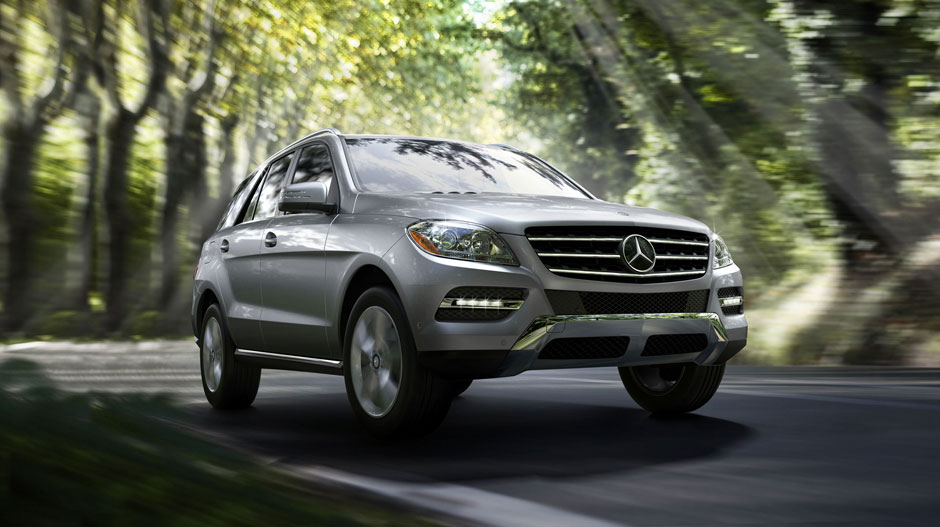 2015 Mercedes-Benz ML350 vs. ML400
The Mercedes-Benz M-Class has been a staple of the luxury fleet since the late 1990s, but that doesn't mean there isn't room for change. And change is exactly what we got for the 2015 model year. While many of the features and attributes from the 2014 model remain intact for 2015, at least in the ML350 trim, an all-new ML400 SUV represents change for the long-standing luxury utility vehicle. To help you understand what is new and how the new M-Class model differs from the popular ML350, we're comparing the 2015 Mercedes-Benz ML350 vs. ML400 to make your SUV buying experience a little easier.
Some of the major differences between the 2015 Mercedes-Benz ML350 and ML400 come under the hood. The more traditional Mercedes-Benz ML350 gets its power from a naturally aspirated 3.5-liter V-6 engine that kicks out 302 horsepower and 273 pound-feet of torque. Behind the strength of that engine, the ML350 is capable of towing up to 6,600 pound with the proper equipment.
As you probably expect, the 2015 Mercedes-Benz ML400 is the more powerful of the two models, however, it gets its power in a very different way. Rather than a naturally aspirated engine, the ML400 hosts a 3.0-liter biturbo V-6 that generates 329 horsepower and 354 pound-feet of torque. The max horsepower and torque both come at lower rpm ranges as well, making for better low-end accelerations. When it comes to towing, the ML400 offers a max rating 600 pounds greater than the ML350.
Thanks to the biturbo engine, fuel efficiency is actually slightly better in the ML400 than it is in the ML350, however, just by a single mpg in city.
Of course, the extra power, amenities and performance the GL400 offers come at a price. With an MSRP of $62,000, the ML400 starts a little more than $14,000 more than the ML350.
There's no better method of weighing your options than behind the wheel of these M-Class models, so schedule a test drive in both models, which are readily available at on the lot, and find out which is right for you and your family.